Pensions Committee Vice-chair to Leave House Post to Seek Senate Seat

Texas Rep. Tan Parker, R-Flower Mound, announced that he is not seeking re-election to his District 63 seat. Instead, he is running to replace Sen. Jane Nelson, who is vacating Senate District 12, an area that went through some shifting due to redistricting. 
Parker posted his announcement to his Facebook page on July 7.  
TEXPERS members will be familiar with Parker's work in the House. In his capacity as vice-chair of the House Pensions, Investments, and Financial Services Committee, he guided a nine-member committee with jurisdiction over financial services matters, such as benefits or participation in benefits of a public retirement system as well as securities and investments regulations.
Nelson, who chairs the Senate's budget-writing committee, has held the District 12 seat since 1992, according to The Dallas Morning News.
Parker is among several legislators who have announced they are seeking other offices or retiring from political office altogether. Here is a list compiled by TEXPERS' legislative consultancy: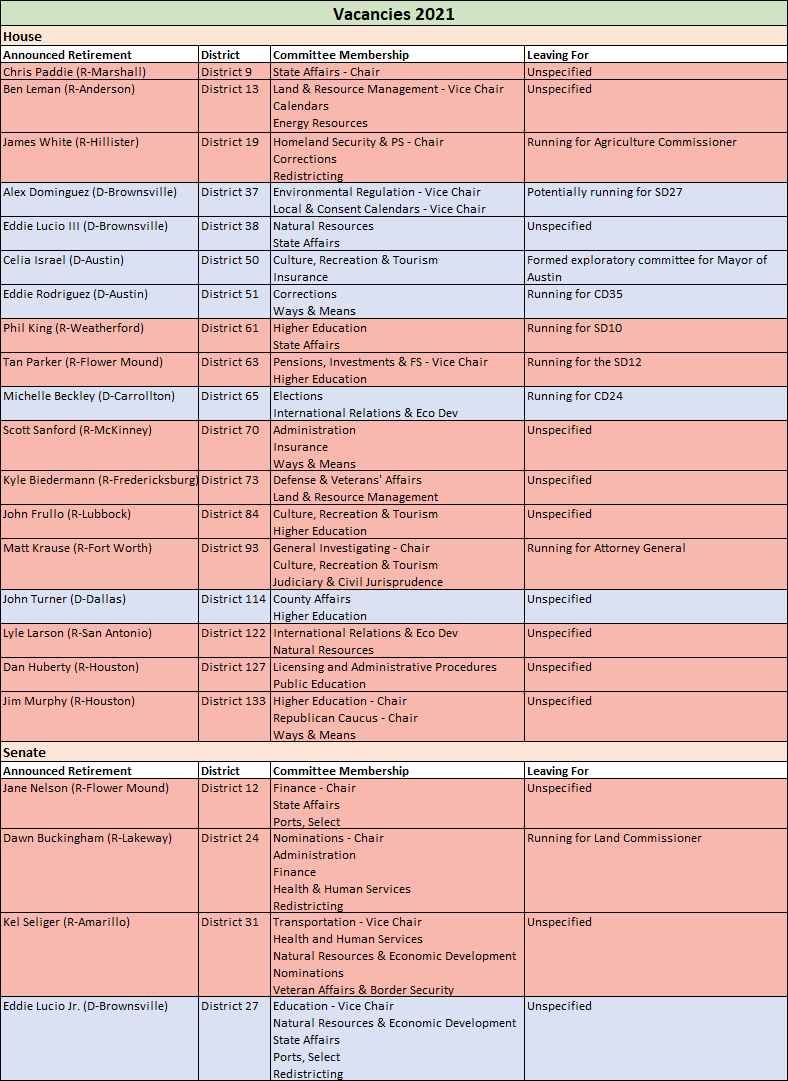 Follow TEXPERS on Facebook, Twitter, and LinkedIn for the latest news about Texas' public pension industry.
Share this post: