Will Work-from-home Change the Future of Office Space?

With vaccines rolling out across the globe, many see a light at the end of the tunnel for the COVID-19 pandemic. But government-imposed lockdowns and social distancing restrictions in response to the pandemic have had major effects on the working lives of office-based employees. For much of 2020, many employees worked from home (WFH), and survey-based data show that the appetite has grown for more permanent flexible working arrangements. Many employers appear to be acknowledging this desire for more hybrid remote work as they assess longer term office space requirements. What are the potential impacts on office space, commercial real estate, and urban centers from this kind of shift?
In the near term, occupiers are likely to remain focused on shorter leases as they look to maximize flexibility and delay committing to long-term leasing obligations. More medium-term, WFH will become more prevalent, in our view, with the most likely outcome a hybrid working model where the majority of white-collar employees continue to spend most of their time in the office (3-4 days) and the remaining days working remotely (1-2 days). This compares to a pre-COVID-19 environment where most office-based workers were in the office 4-5 days a week, with an average of 0.5 days working remotely.
The impact on office space
What would this mean for aggregate office demand? Assuming the macroeconomic and labor market recoveries continue, our findings suggest that net absorption (which is the change in occupied space) is likely to remain positive over the next five years across the US, although around 15% below the level expected based on pre-COVID trends. We think the positive effects from a cyclical pick up white-collar jobs growth and rising workspace ratios (office space per worker) are likely to help offset the negative impact of WFH on overall demand for office space.
Importantly, we also expect that the construction pipeline and development financing are likely to be well below trend for the foreseeable future as developers and lenders become more cautious on the sector's leasing prospects. In aggregate, we believe fundamentals should stabilize over the medium term due to a pullback in supply and recovering demand.
Future office model – a hybrid model
Survey evidence appears to favor a more flexible working model going forward[1]. Notwithstanding any obvious bias in these online employee and corporate surveys, the early results from the WFH experiment have been broadly positive for most employers and their staff[2]. Productivity and revenues have held up surprisingly well despite significant disruptions to daily operations and market turmoil, while staff surveys suggest most workers prefer to retain some flexibility post-crisis. In the post-COVID-19 environment we think that a hybrid working model is most likely where the majority of white-collar employees continue spending most of their time in the office (3-4 days) with the remaining days working remotely. In this "new" world we see more focused collaboration, teamwork, and training when employees are in the office, with improved worker flexibility boosting productivity and overall welfare for employees.
Markets/ strategies and opportunities in post-COVID
Overall, we believe that urbanization will continue and jobs growth will remain healthy in global gateway cities. In fact, we continue to believe that jobs growth is likely to be concentrated in dynamic urban centers with young and educated people continuing to move to markets with stronger prospects. But the growth of gateway cities is likely to be weaker going forward as employees adjust to a more flexible working environment with decentralized locations, suburban markets, and more affordable cities becoming relatively more attractive options for many households and occupiers.
What is the historical evidence on the impact of major shocks on global gateway cities? We expect the impact of COVID-19 is likely to be somewhere between that of Spanish flu on London post-World War I and the 9/11 attacks on New York, with population growth returning as global macro risks subside, but urbanization trends unlikely to reach previous highs.
Not surprisingly, following the Spanish flu in 1918-1920 the population of London's inner boroughs began to shrink and growth remained negative in the following decades as WWII added to the city's pressures. The population of London's outer boroughs also slowed sharply in the decade to 1921, but growth quickly recovered in suburban markets as health risks dissipated and people moved out of inner-city locations.
The population growth of New York slowed following the 2001 tech wreck and the 9/11 terrorist attacks, but then recovered, but the downturn in growth was shallower and more drawn out than in San Francisco following the tech wreck. In fact, New York's population only declined for 2.5 years before growth returned to positive territory. In short, economic and geopolitical shocks do have an impact on the population growth of gateway cities and populations can decline for a while, but the effects have historically proven to be temporary.

Working from home impacts
In our view, most work will continue to be office- (rather than home-) based. That said, our base case assumes that workers will have more flexibility post-crisis, with less overall time spent in the office relative to pre-COVID levels.
The relationship between the reduced time that employees spend in the office relative to pre-COVID levels and the amount of space that occupiers give up is unlikely to be one-for-one, however, as occupiers may need to retain excess space for days where the majority of workers are in the office. At the same time stabilizing, and possibly rising, workspace ratios will mitigate the impact on overall demand for office space with the net effect likely to be continued growth in demand for office space but weaker growth than was expected pre-COVID. 
Appendix
[1]
https://www.skillcast.com/blog/ working-from-home-survey-findings.
[2] https://www2.colliers.com/en/news/remote-working-to-become-the-norm.
About Rod Cornish & David Roberts
Rod Cornish is a division director for Macquarie Asset Management. He joined Macquarie in 1998 and leads the Global Real Estate Strategy team. He has more than 25 years of experience in real estate research and strategy across major global real estate sectors including major US, UK, European and Asia-Pacific residential, office, retail and industrial markets. Cornish's strategic advice is keenly sought by a broad range of clients including major global investors and sovereign funds, investment committees, real estate listed trusts, unlisted investment funds and development companies. Other roles within Macquarie include regular global presentations and updates to Macquarie's Board, Executive Committee, Risk Management Group and the Banking and Financial Services Group.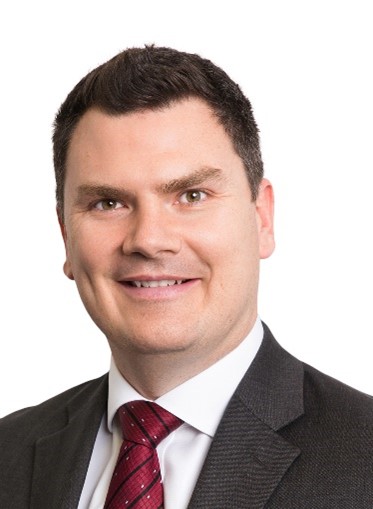 David Roberts is an associate director at Macquarie Asset Management. He joined Macquarie as a Global Real Estate Strategist in 2017. Roberts works in the Global Research & Strategy team that produces real estate research and strategic initiatives across markets and sectors for external and internal clients. He joined Macquarie from UBS's Global Real Estate team (2011-2016) where he was the Head of Real Estate Research & Strategy for Asia Pacific and was responsible for formulating market views for use within the direct real estate and multi-managers businesses. Prior to that, Roberts worked at Grosvenor (2007-2011) as the UK Head of Research based in London and as an economist at the Australian Treasury (2003-2006).
The views expressed represent the investment team's assessment of the market environment as of April 2021, and should not be considered a recommendation to buy, hold, or sell any security, and should not be relied on as research or investment advice. Investing involves risk including the possible loss of principal. Past performance is not a reliable indication of future performance. Macquarie Asset Management is an Associate member of TEXPERS. The views expressed herein do not constitute research, investment advice or trade recommendations and do not necessarily represent the views of Macquarie nor TEXPERS. Follow TEXPERS on Facebook, Twitter, and LinkedIn for the latest news about the public pension industry in Texas.
Share this post: