Registration is Now Open for TEXPERS' 2021 Summer Educational Forum

"Back to the Future" is the theme of the Texas Association of Public Employee Retirement Systems' 2021 Summer Educational Forum, set for Aug. 29-31 in San Antonio, Texas. 
Online registration opened June 30 and is available by clicking here to access the event webpage. Online registration ends on Monday, Aug. 16. After that, TEXPERS members may register in person at the forum. 
"Back to the Future is a fitting theme for our forum," said TEXPERS Executive Director Art Alfaro. "We hosted a successful conference in May that acknowledged our return to in-person gatherings since the start of the pandemic in 2020. Our state has gotten back to business, and our members are looking to get an idea of what the future holds for a post-pandemic society economically and concerning the management of public employee pensions."  
Those wishing to attend the forum must have a current TEXPERS membership. Those who do not have a membership may visit the association's Become A Member page here to apply. 
TEXPERS hosts educational programs for the trustees and administrators that manage the retirement funds of police officers, firefighters, and municipal and district employees throughout Texas. The association has 68 member pension systems that manage $32.7 billion in retirement assets for 57,728 active members and 60,737 retirees and beneficiary annuitants.  
The Schedule
Like its Annual Conference, the Educational Forum brings Texas' key pension stakeholders together for education, training, and networking. The forum starts on Sunday, Aug. 29, with a golf tournament, Basic Trustee Training, conference registration, and a members networking event.  
Basic Trustee Training is for new trustees and provides seven hours of training over seven content areas. Training takes place between 8 a.m. and 4 p.m. The registration fee for Basic Trustee Training is separate from the event registration. The training fee is $225 for TEXPERS member retirement systems and employee group members and is $325 for non-member retirement systems.  
Click here to register for Basic Trustee Training only. Those wishing to attend the full conference and Basic Trustee Training, please register utilizing the Retirement Systems & Employee Groups link here.
Advanced Trustee Training for more seasoned trustees was held during TEXPERS' Annual Conference in May and is not taking place during the Educational Forum in August. 
The event continues on Monday, Aug. 30, from 7:30 a.m. to 5:30 p.m. The day features a breakfast for attendees, an opening ceremony, general sessions, and networking reception. 
The forum's final day is on Tuesday, Aug. 31, and features a full day of activity from 7:30 a.m. to 3:30 p.m. The last day features a mix of general and breakout sessions.  
Check back for additional details and an expanded schedule as information becomes available.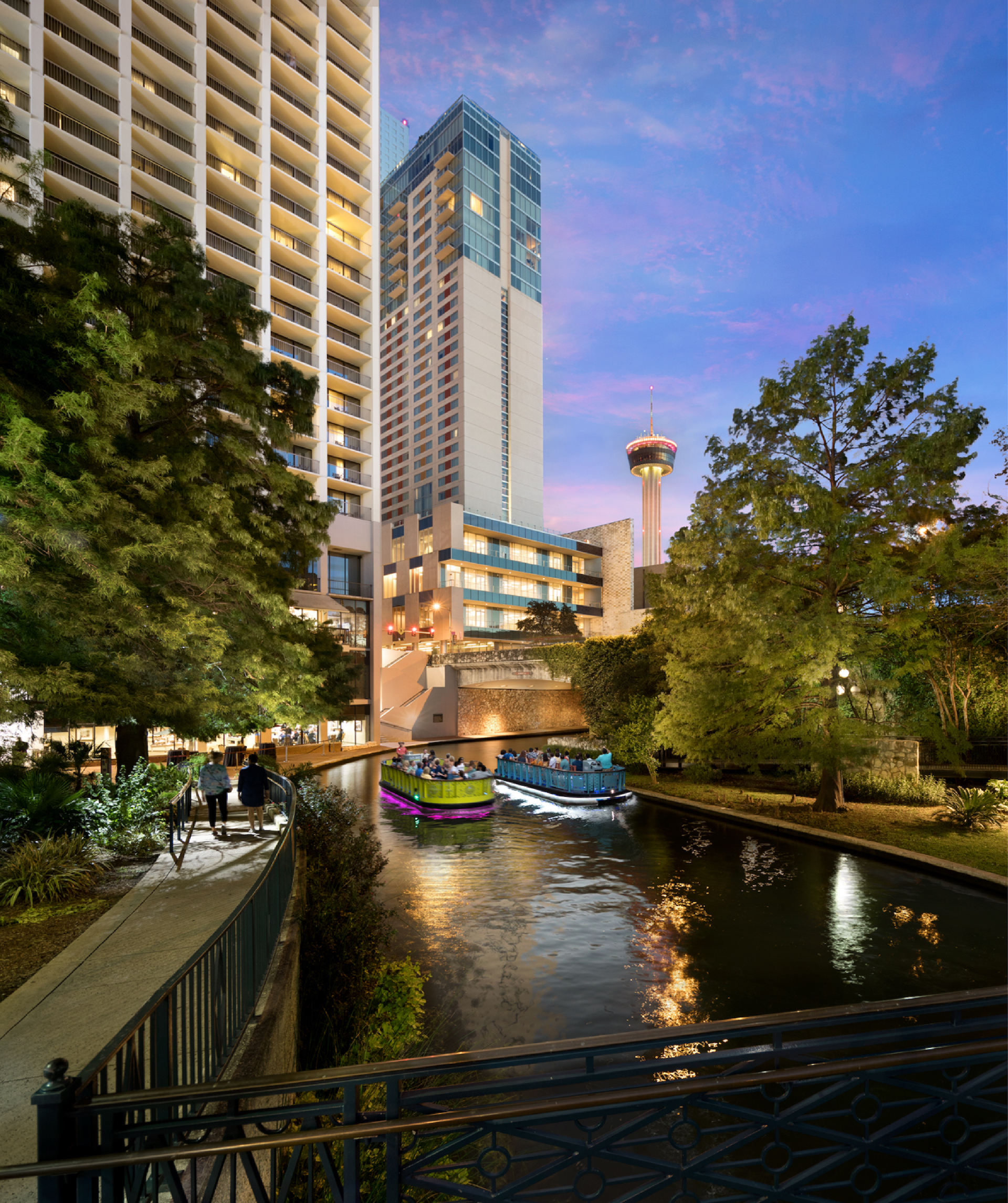 The Venue
This year's forum takes place at the Grand Hyatt San Antonio River Walk, 600 E. Market St., located in the heart of the Alamo City. The hotel is within a 5-minute walk of the city's famed River Walk, which features top restaurants, museums, and shopping.  
The forum programming takes place on the hotel's second, third and fourth levels. Click here for hotel floor plans. A schedule will provide programming locations when it becomes available. TEXPERS also will post signs at the venue during the forum. 
The hotel has everything a guest needs for a working trip to San Antonio. Guests receive free internet access and have access to on-site restaurants, a fitness center, a swimming pool, and business and laundry services. 
Forum attendees receive a special room rate if they register their stay at the Grand Hyatt San Antonio River Walk by Aug. 6. After registering for the forum online at www.texpers.org, a confirmation email will include a link that will allow registrants to make reservations at the Grand Hyatt San Antonio. 
Discounted parking is available at the hotel. Upon arrival, inform hotel staff you are with the TEXPERS Summer Educational Forum to get the best available parking rate. On-site valet parking is available.  
Travel
The hotel is about 10 minutes from San Antonio International Airport, which sits near the northeast corner of the Interstate-410 and US Highway 281 intersection.
Information about the airport is available here.
Access to various forms of ground transportation, including bus lines and car rental, is available at the airport. Several rideshare companies also operate in the city. Check with providers for rates. 
"Please join us in San Antonio at TEXPERS' 2021 Summer Educational Forum, where you can network with and hear directly from investment industry experts and pension industry leaders about new trends and techniques that are helping improve outcomes for a secure retirement. We are excited about this year's schedule, which includes thought-provoking keynote presentations, insightful panel discussions, and engaging sessions providing you with new ideas you and your team can put to use right away."
Share this post: