ILPA Institute Heading to Austin to Offer Executive Education

The Institutional Limited Partners Association's ILPA Institute will be in Austin May 11-12, 2022, offering its executive education programming for trustees. The Private Equity for Trustee course explores the basic aspects of the private equity asset class, the economics of a private equity investment, the current state of the market, and its external perception. The program fee is $1499 and will run from 9 a.m. to 5 p.m. each day at the DLA Piper Austin Office, 303 Colorado St., Suite 3000, in Austin. For more information and to register, contact Mandy Ilk at [email protected].

The Texas Pension Review Board accredits ILPA as a Minimum Educational Training sponsor for Texas public retirement systems.
The association's members serve as trusted financial stewards who direct critical capital into private equity investments on behalf of their beneficiaries, including retirees, teachers, firefighters, police officers, universities, charities, and insurance policyholders. The ILPA has over 500 member institutions representing more than $2 trillion in U.S. private equity assets under management. The association is the only global organization dedicated exclusively to advancing the interests of limited partners and their beneficiaries through best-in-class education with the ILPA Institute, research, advocacy, and events.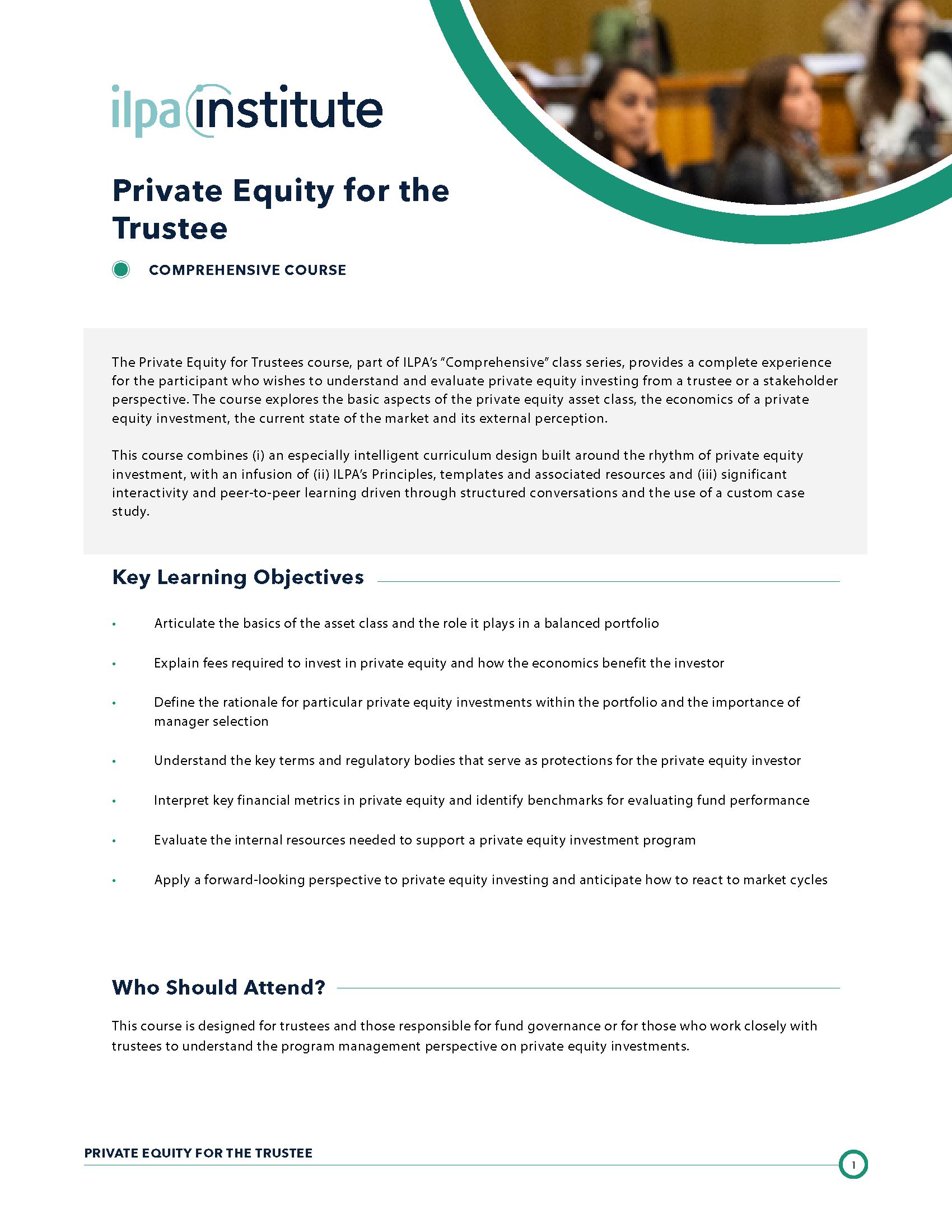 Follow TEXPERS on Facebook, Twitter, and LinkedIn for the latest news about Texas' public pension industry.
Share this post: