TEXPERS Advocacy Workshop 2023
DoubleTree Suites by Hilton Austin
303 West 15th Street
Austin, TX 78701
USA

Tuesday, February 07, 2023
,
10:00 AM
to
Wednesday, February 08, 2023
,
1:00 PM CST
Category: Workshop
---

About TEXPERS Advocacy Workshop 2023
This year's TEXPERS Advocacy Workshop brings together the Association's Legislative Committee, lobbyists, communications insiders, and public pension system leaders from all over Texas for an interactive experience. Public employee retirement system trustees and administrators will hear from governmental affairs insiders, attend communications workshops, meet with state officials, and learn about local and national politics impacting your work.
You'll find out what to expect from the Texas Legislature after the mid-term elections heading into the 88th Legislative Session. You'll also get insight into the economic impact public pensions have on the state economy. TEXPERS Advocacy Workshop will provide a place to gain hands-on learning to connect with your local legislators and how to get your system more involved in grassroots advocacy. 
TEXPERS Advocacy Workshop 2023 is the most comprehensive environment for one-on-one connections with professional insiders to gain communication strategies and tactics to create your fund's advocacy campaign. 
You can follow #texpers2023 on social media for all the latest updates and stay tuned for more details as we update and finalize our schedule. We can't wait to see you in Austin this February! 
Registration is open to TEXPERS System Members only.
Registration Fee:
$125
Room Rate: $233 for a one-bedroom suite with two queen beds or a one-bedroom suite with one king bed.
To select a double queen, use the same booking link received in your event registration confirmation email or by clicking 
here
 and changing the dates. To do it: book a room, edit stay by changing check-in to 2/7 and check-out to 2/8 and then click update. 
If a guest makes their online one-night reservation for the double queen room but needs to arrive early and/or needs to stay an extra day, a guest can call the hotel directly, provide their reservation number and make the change they need to be made. 
Special Room Rate Ends Jan. 19, 2023!!!
Registration is Closed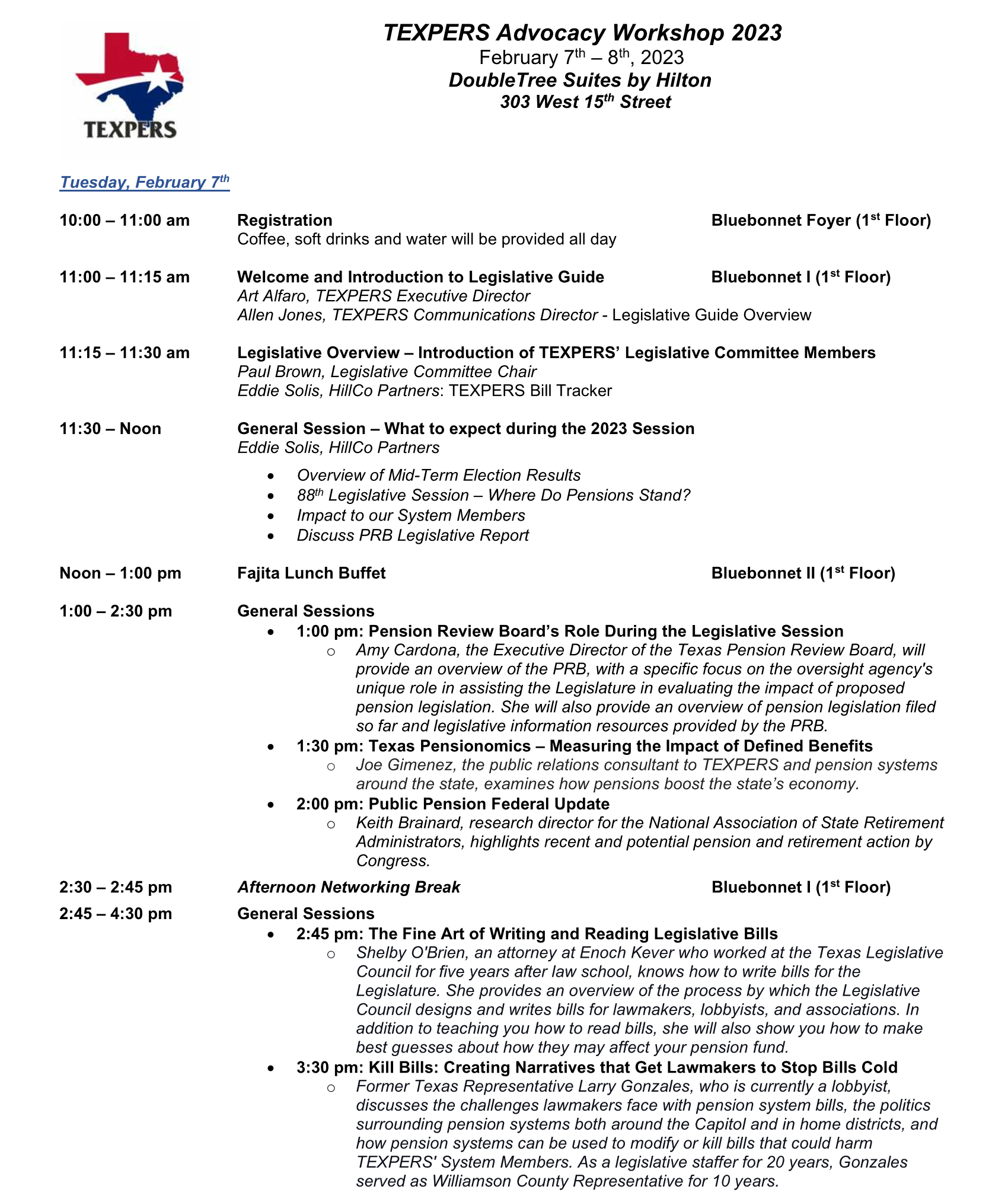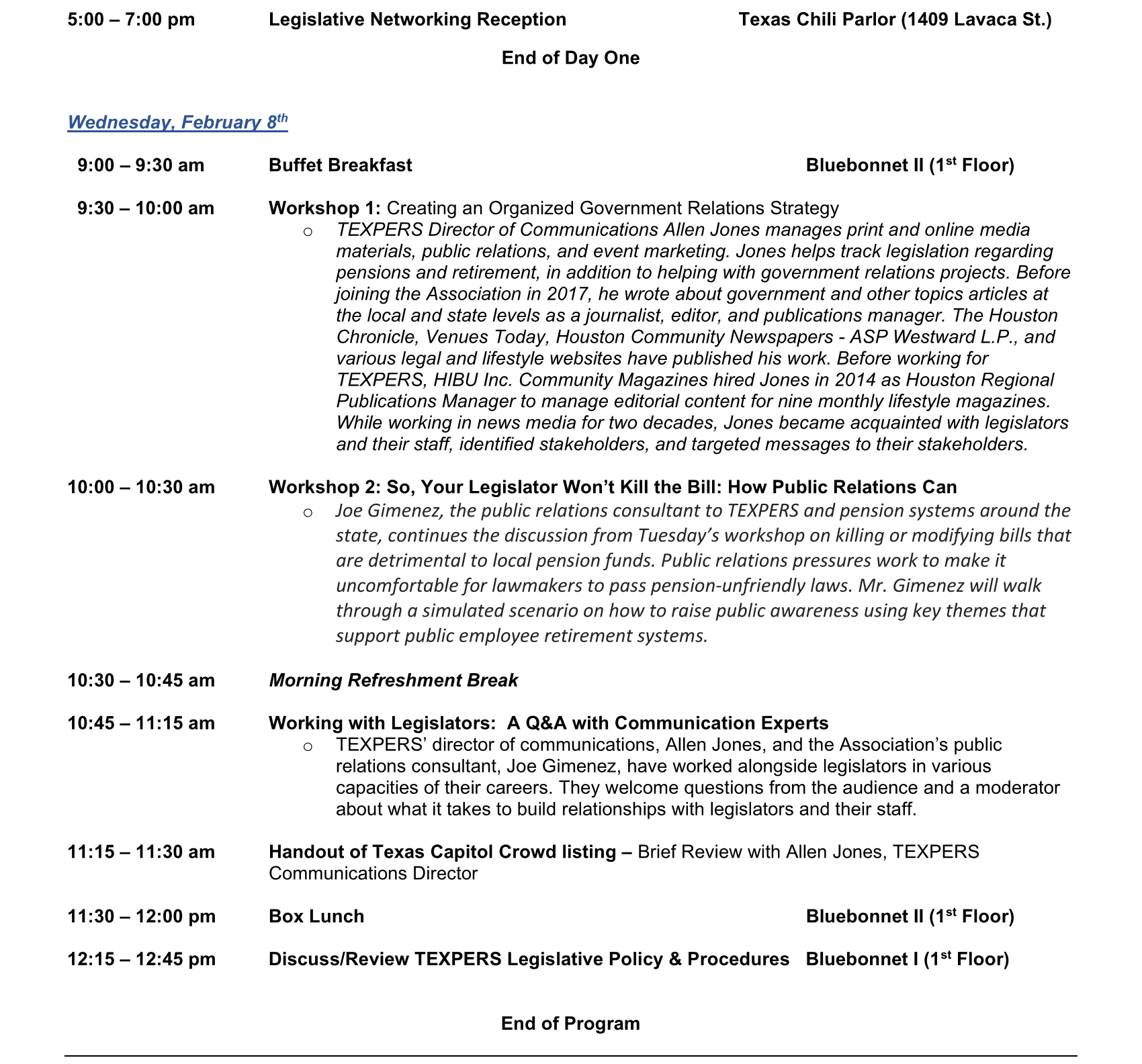 ---